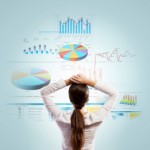 Increasingly we hear about companies hiring IT personnel for database management purposes without considering the required skills for such a specific task, nor the effect it can have on their business financially.
A database manager has three main tasks:
They must educate the staff about proper use.
Make sure that all of the data is properly filed and collected in the central system.
They must understand how the company is utilizing this data.
When hiring an IT company for database management purposes, their primary focus should be training your staff on the proper usage of the data files. It can be inconvenient to have to contact your IT company every time you want to access your documents – and if this is the case with your current company, there's a good chance they want you to be reliant on them.
Your IT team should have an organized system in place for collecting and managing every piece of data that enters your network. This is central in creating an easily accessible database. If it's not organized properly, your staff will suffer the consequences when it comes time to pull some important information.
A critical step in determining which IT company is the right fit for your organization is to analyze the personal attributes of each team member. There are three important characteristics that you should look for in your IT personnel.
Communication abilities: This is vital to maintaining a successful balance among your staff. Your database manager will be interacting and educating your staff on a regular basis, and it would be nice if they had a few interpersonal skills to go along with this.
Vision of your mission: the right database management company will understand that the job doesn't end at setup. They should be interested in your needs and your reasoning for collecting data. If they don't ask you why you are collecting it, then they're not the right fit for you.
Technical abilities: Of course you should do your research to make sure your IT company is technically competent. This will be most evident based on their client testimonials and case studies. If this isn't clearly promoted on their website, you should start looking elsewhere.
With a carefully organized database management system in place, and a top-notch IT team your company will soar to new heights. Companies that have properly utilized database management systems are able to use their valuable databank to announce sales, new products, discounts, and they have a better grasp on their inventory for marketing campaigns. Even better, if you build up a comprehensive database, it's possible to sell your collection to other companies for their own marketing efforts. A properly organized database is an asset, and will ultimately assist in your company's future growth.
Do you need a team of database management experts for your company?
Make sure you call us today for more information.
(866) 828--6674 or info@offsiteIT.com