Everything You Need to Know About Windows 10 Cost, Features & More!
July 29th is the official release date of Windows 10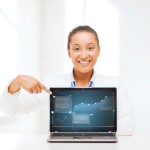 , and some of you might be wondering what exactly that will mean for your business. The main benefit that will come with Windows 10 is ease of use. This will increase your employee's productivity and essentially save your company money. Especially if your copy of Windows 10 is free.
Free? Everyone keeps saying that Windows 10 is going to be free, but that can't be real, can it? The truth is, Windows 10 will be free, however, Microsoft is planning at this point to offer the upgrade to any Windows 7 or Windows 8, Pro or Core machines that connect to Windows Update. Software Assurance is the other half of the equation. Customers can upgrade Windows 7 and Windows 8 computers "for free" if still covered under SA. This means companies need to ensure:
Licensing hasn't expired by the time Windows 10 releases.
Upgrading occurs within the first year of the release.
If you have an older computer running Windows Vista or an older version of Windows, you won't be able to receive the free upgrade, but if you're running a computer that's far too old, you might want to upgrade and buy a new one, anyway.
When Microsoft says Windows 10 will be user friendly, they're referring to the wide range of added features, such as:
The start menu: The beloved start menu finally returns – offering a button on the bottom left of the screen wherein once clicked, two panels pop up side-by-side with the left showing pinned and most-used apps.
Cortana on desktop: A voice controlled digital assistant makes it simple to interact with your device – letting you search specific files, open photos, or launch presentations by telling your PC what you need to do.
Multiple desktops: A new multiple desktops feature allows you to run another set of windows without the physical monitor – meaning you can set up a whole other virtual desktop for programs.
Universal apps: Universal apps, a category of software, lets you leverage apps, such as Photos, Music, Maps, and more, the same way on tablets, phones, and PCs for seamless transition across devices.
And much more
Windows 10 brings a host of multitasking, productivity, and collaboration features designed to improve the way your company operates, one device at a time.
OffSite IT can guide you through this transition. For more information about Windows 10, contact us at info@offsiteIT.com or (866) 828--6674 .