Due to a lack of manpower and resources, many small businesses struggle with multitudes of IT headaches and issues. If your small business happens to be struggling as well, you should consider working with a partner for network operations centers (NOC) and service desks.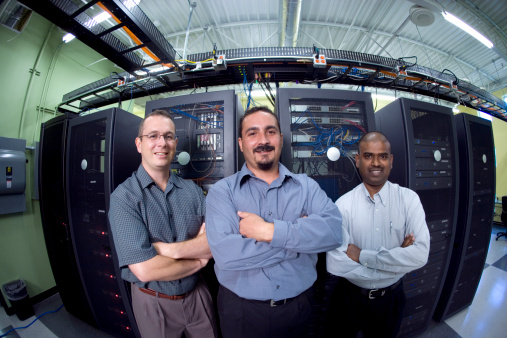 Contrary to popular belief, working with a partner is an opportunity for your small business and team of engineers rather than a threat. Here are some of the many reasons why you should work with a partner for NOC and service desk if you want to eliminate IT headaches from your small business.
1. Extend Your Services to 24/7
One reason your engineers should work with a partner for NOC and service desk is so that you can offer your services 24/7. For good reason, many business owners want to extend IT services to all day and every day of the week in order to satisfy their customers and employees.
However, the vast majority of engineers would dislike having to work irregular hours or overtime. If you're currently encountering this conflict, you should work with a partner to cover the irregular hours. That way, your engineers can manage the service desk and NOC during your normal hours of business.
2. Engineers Can Focus on New IT Services
Have your engineers been complaining about the daily grind of their work? If so, you can eliminate these complaints by working with a partner for NOC and service desk. A partner will be able to handle the daily and repetitive tasks so that your engineers are free to focus on new IT services that are in demand. If you have all of your engineers working on specialist projects, you can be sure this will lead to new innovations that will ultimately benefit your business. The higher-margin services your engineers will be able to focus on include big data, cloud, and security.
3. Less Stress
Working with a partner for NOC and service desk will spell less stress for you and your team of engineers. Have you ever had a huge IT issue spring up overnight? Chances are you and your engineers endured through a lot of stress trying to get this issue resolved as soon as possible.
No matter how quickly you dealt with the issue, you likely ended up behind when it comes to the tasks that needed to be complete for the day. If your team of engineers work with a partner for NOC and service desk, they won't have to play catch-up on a regular basis.
4. Your Engineers Will Still Have a Job to Do
Many engineers consider working with a partner for NOC and service desk to be a threat because they believe that the partner will ultimately take over their job entirely. However, engineers often forget to realize that they bring to the table a high level of expertise, knowledge in the systems used by the small business, and a strong relationship with customers. Therefore, it would not make sense for a business owner to replace a team of engineers with a partner.
In fact, having your team of engineers work with a partner could actually solidify the role they play for your small business. Your engineers may have more responsibilities as a result of this partnership, such as managing both the process and the additional resources.