With the rise of social media and increased competition across so many industries, we have seen a considerable shift in the traditional approach to customer service. In the past, the focus was all about the end result. So much attention was given to such things as average call handling time, and moving through the calls quickly. Now it is all about providing a positive customer experience. Customers are looking to be treated well, and businesses are looking to hire customer service associates that know how to do that.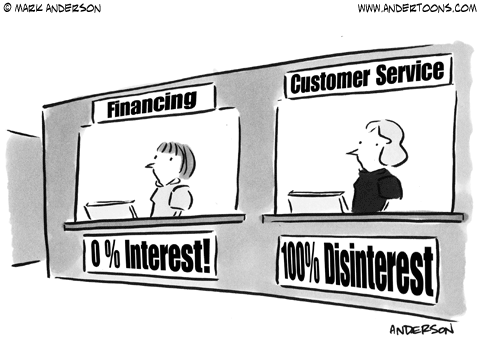 A New Way of Doing Things
The old approach to doing things consisted of different levels or tiers of support for handling customer calls. This was effective in keeping the average call handling time low but resulted in a poor level of customer service. A more modern approach is steering away from the constant call transferring from department to department and provides a better customer experience. It is important that the initial customer service association be able to solve their conflict personally, or not pass them along until the customer has been made to feel that the associate has made every effort possible to help them, and they are better serviced by another associate. Most importantly the customer needs to feel valued, like they have been listened to, and that a resolution is forthcoming.
This newer approach to customer service makes it easy for businesses to be held accountable when customer experience is poor or negative, and this is a major concern for every company with a consumer focus. Customers nowadays are equipped with many channels and avenues in which to voice their disapproval, and with the arrival of social media and it's influence this can be very detrimental to a business's reputation. Negative feedback effects not only the audience it reaches, which on the internet is quite large but directly impacts the future purchase decisions as well.
This modern way of approaching customer service has been brought forth by businesses that are service oriented, as no one better understands the importance of customer experience on your bottom line. In order to achieve this standard, they require systems that allow them to see the entire customer experience in one view. This requires a system that links the various involvements of all teams, including sales, credit, and customer service to be assured no detail is being overlooked. Regardless of the business environment, the demand for exceptional customer service is the same.
Why The Customer Experience Is Critical
With so much more competition, more purchasing information available to consumers, and more options on a whole, customer experience is critical in helping you stand out from the others. The biggest names in business are all realizing that customer experience is the only thing setting them apart from the crowd in a time where so many competitors are offering near the same product and pricing. Gaining new customers and retaining old ones is never a struggle when they feel as though you are there to service them.
Customer service is oftentimes an afterthought for businesses, but for the smartest and most innovative it is now seen as the front lines of customer retention and part of the process of building business value. When a customer calls CS they have the opportunity right there to appease the customer, provide resolution and a positive experience, or to damage the reputation of the business and tarnish customer opinion with a poor experience. When a company puts in the right level of quality and resource into customer service they will undoubtedly reap the rewards and benefits.
To learn more about providing an extraordinary customer experience contact the team of experts at OffSite IT. Give us a call at (866) 828--6674 or send an email to info@offsiteIT.com .