Most of today's CEOs realize the importance of IT. They hire professionals to handle it. They may also ask questions now and then about security risks or improving functionality. However, most CEOs are focused on other parts of the business management process. Small and mid-sized businesses are even less likely to have a CEO that's actually invested in the quality of the company's IT. But, CEOs simply have to care about IT on a more in-depth level.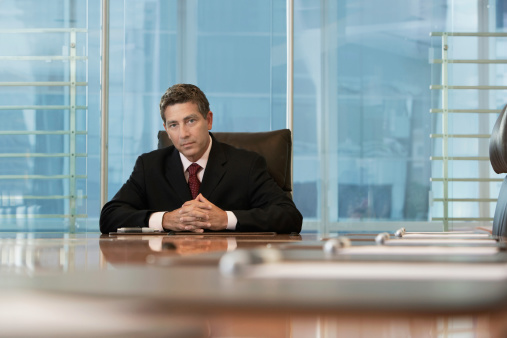 Do You Own Your IT?
Growing companies need to invest in IT, that much is easy to see. However, CEOs need to do more than just put IT in place. They need to own it. If you own it, you understand the workings of, and the complications of, information technology investments and systems within your company. While many of today's CEOs delegate these tasks to their VP or even someone lower on the pole, it is still the responsibility of the company's CEO and shareholders to ensure the company's IT is at its highest possible level. You're busy. You have a lot on your plate. Why should you put more effort in your day on IT?
The Advantages of CEO Attention
Your time is money and that's exactly why you need to put time into managing your IT systems. There are numerous benefits that come from the CEO's attention to this important component of the business. Those benefits include the following:
High-level Risks Exist
The stories of small and large companies facing incredible threats as the result of viruses and ransomware threats are growing. Cyber security risks can be very costly for today's businesses, even those with significant liability policies. Lawsuits for customer data leaks are also expensive, even if they never lead to a financial implication for the business owner. CEOs need to continuously monitor their business operations to avoid these risks. IT is at the heart of this.
Managed IT Holds Your Business Together
Consider all of the ways managed IT services are holding your business together. It aids and impacts every sector including the performance of key operations, the amount of uptime and downtime your company has, and the revenue it generates. A computer problem can hamper your human resource department, your sales generation, your credit card processing, and much, much more. Because it is such an integral component of your business operations, having a watchful eye on IT is necessary. Otherwise, you could be positioning your business for high risks and costly losses.
How to Care for Your IT
The good news is that even CEOs do not have to invest a great deal of their time into their IT if they have the right professionals in place. To start, CEOs need to learn about IT and invest in it. They need to see the value it provides to the company. After this, it becomes necessary to focus on bringing in the right talent and professionals to manage IT effectively and efficiently. Once these pros are in place, CEOs shouldn't step off the gas, though. They need to continue to keep the lines of communication open, listen to their IT teams about needs and areas of concern, and constantly monitor the industry for changes and threats. It may sound like a great deal of work, and it is, but it is at the heart of keeping your business structure safe and your profits in line with your goals.
OffSite IT is the trusted choice in IT solutions when it comes to staying ahead of the industry and the importance of implementing an IT policy from the top down. Contact us at (866) 828--6674 or send us an email at info@offsiteIT.com for more information.