The never-ending search for an IT service company for your business can feel like you're soaking a paper cut in lemon juice. Trust me… We've felt the pain! (Of both…. Don't ask…)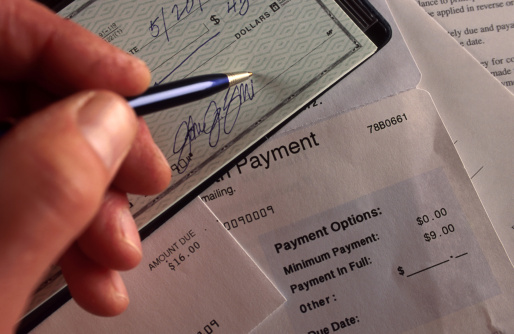 When you are looking for an IT services company, it is essential that you completely understand the three service plans that most IT companies utilize and offer their customers. Choose the wrong one and you'll be overpaying for something you never use – kind of like the unwanted television network in your cable package.
There are three basic models to consider:
Cost for Time and Services. This is also known as "break-fix" service, which means that there is an hourly rate paid for a technician to solve issues when and if they arise. Thus, they fix your system if it breaks. This one's pretty simple, right?
Managed IT Service Support. In this model, the IT service company that you hire becomes your IT Department and can help you daily. Thus, the company provides support for all of the devices, including computers that are connected to your server(s). On-site help is also offered, along with security against viruses. This type of package let you get your full eight hours of sleep – or that's the goal anyway.
Software-Related IT Services. This third model gives customers remote IT support or help desk support. However, these services do not include all of your company's needs. This means that if you have a problem that is not within their application, they will not be able to help you. Useless? Quite possibly.
So Which One Will Rock Your… Boat?
Managed IT service support is generally a necessity for businesses because this type of IT service ensures that your systems are running well through routine monitoring and maintenance.
Managed support also protects your system from being hacked, from computer viruses, or from any other computer-related issues. This is my personal favorite because I'll never have to deliver the bad news that you're not covered!
A Cost for Time and Services (only when you need it) approach to IT services may be a good idea for a company if there is already an IT person in-house or team that solely works on IT projects. However, if this isn't in your budget, managed IT service support is probably your best option. After all, prevention services, which are provided by managed IT services are also more inexpensive than waiting for an emergency to occur and paying a large amount of money to a technician in order to fix it.
When your company utilizes an "only when you need it" approach to IT, your company's interests and the interests of your IT Company become at odds with one another. You may be wondering, "Why would there be a conflict of interests?"
Well, the IT firm you hire to fix issues when they arise has no reason to make your computer system run as efficiently and effectively as possible because they are paid by the hour and are only paid when your system is not working at its best. Thus, you might have to pay more money for a problem that could be solved if you had a more permanent relationship with your IT services company.
Not all companies are honest, which can cause unnecessary stress and expenses for you and your company.
Now for the question we've all been waiting for!
What about the Cost?
Hourly Emergency Service Fees: These costs are estimates and may not be accurate for all IT companies offering hourly service options for when your system has a problem. Generally, however, the charges per hour are between $125 and $225 with a 1.5 hours minimum.
Managed IT Services: If you decide to hire a managed IT service company (like us), the cost will be monthly based on the number of devices that must be monitored and maintained. Looking at the city of Chicago, IL and Southern California, the monthly fee is between $300 and $500 per server, $50 and $150 per desktop computer, and approximately $15 for each smart device like a cell phone.
This may sound like a lot but Managed Services will drastically reduce your stress, and will cost you less in the long run.
When you hire us as your trusted Managed Service Provider, here's some services you'll receive right away – just to name a few:
Patches for security – these should be applied at least weekly and possibly daily to protect against urgent and potential threats to your system
Updates to antivirus software and monitoring
Updates to firewall protection and monitoring
Constant computer backup and test restores
Installation of a spam filter and updates to it
Security against spyware and removal if necessary
Observation of hardware for signs of emergency
Optimization of the system, including desktop computers for speed and efficiency
We'll support you in all of your IT needs! (And may even bring you a coffee in the morning if you're nice).
We promise to keep both your network, and wallet protected!
Contact OffSite IT today for your FREE, No-obligation, 27 minute consultation.
(866) 828--6674 or throw us an email at info@offsiteIT.com .