Originally released all the way back in 1990, Microsoft Office evolved from its simple origins into the dominant productivity suite on the planet. According to research conducted by Softpedia, there were over a billion Microsoft Office users worldwide as of 2012 – many of whom were business users. There are a wide range of different advantages that Microsoft Office brings to the table for small business users in particular that you can no longer afford to ignore.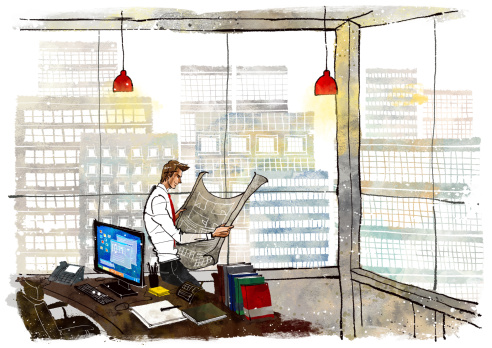 The Cloud
Perhaps the biggest benefit that more recent versions of Office and the Office 365 platform usher in for business users has to do with how it embraces the cloud-based world in which we now live. Data created and stored online, Office is now accessible from any computer on the planet with an active Internet connection. This allows employees to be just as productive at home (or in an airport lounge, or in a local coffee shop) as they could be if they were sitting in front of a computer in their office.
Embracing Mobile
Along the same lines, another massive benefit of Microsoft Office for business has to do with the way it allows its users to embrace mobile computing. As most of the modern day smartphones that millions of people carry around with them are literally more powerful than the shuttles that sent men to the moon in the 1960s, it makes sense that a solution would come along to allow them to leverage that power to their advantage. Microsoft Office lets users create documents from any device, anywhere, with no exceptions.
Value for the Price
Modern day versions of Microsoft Office are also inherently scalable, which is another significant benefit for business users. Businesses can now choose the exact deployment tract that fits their needs, allowing them to pay for exactly what they need without also spending money on applications they never use. Business users who choose to purchase the "Office 365 Business Essentials" plan, for example, will pay just $5 per user per month. Buying the software outright is also always available, with packages starting at just $229.99 for Microsoft Office Word, Excel, PowerPoint, Outlook and OneNote for a single PC.
Safety and Security
Another big benefit for Microsoft Office business users comes down to safety. All data stored in the cloud is housed in one of Microsoft's own data centers. This extends real-time scanning of messages and documents for things like viruses and malware, as well as other security provisions that all adhere to multiple industry-standard specifications.
Collaboration Tools Like Never Before
Modern day versions of Microsoft Office also unlock the power of collaboration at the business level. It offers a wide range of different tools that make it easy for multiple employees to all work on the same files from separate computers. Office 365 also includes calendaring, contacts, online meeting and other functionality designed to make it easier than ever to collaborate with people OUTSIDE a business as well. A business user and their own client can remotely collaborate on the same files at the same time, making it easier to meet demands and exceed expectations across the board.
If you live in Chicago, IL and Southern California and you'd like to find out more information about the many different benefits that Microsoft Office can bring to your business, or if you'd like to sit down and talk to a professional about your current IT needs in a little more detail, please don't delay: call (866) 828--6674 or email info@offsiteIT.com today to speak to someone at OffSite IT right away.