More than anything, you need an IT partner that's always looking to the future. Even with the best services, you'll never truly thrive if your IT provider isn't smart and strategic with their methods.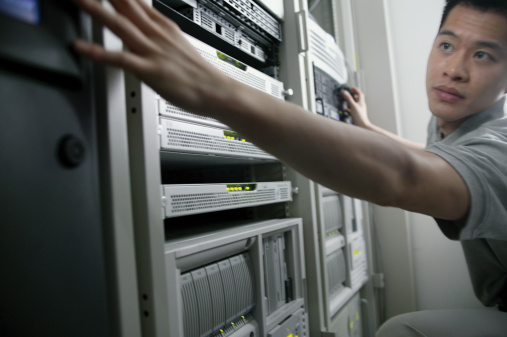 OffSite IT has put together what we consider to be basic facts of successfully managing business IT – when we help guide you to make the best and most effective IT investments, our team always keep these in mind.
Reducing maintenance increases costs.
When it comes to protection, OffSite IT knows that proactive, preventative maintenance is key. We know from experience that when you try to reduce the cost of preventative maintenance, you end up spending more on reactive support. The best way to maximize your investment is to work with proactive solutions and comprehensive maintenance, so issues are dealt with and stopped as soon as they come up.
Prepaid services change the game by handing off risks.
We're sure your IT provider has the best of intentions, but facts are facts. When you pay for IT on an "as needed" basis, providers are less motivated to prevent problems, because they make money when things break. On the other hand, when you're paying a flat monthly support contract, your IT provider makes money when things don't break. We invest in prevention, and you benefit.
It's not insurance.
The major difference is this, and it's a big difference: When you buy insurance, the insurance company walks away and crosses their fingers. When you buy fixed-cost managed IT services, your provider gets busy doing all the things that will reduce costs and risks for both of you.
You're not just paying to offload risk to somebody else; you're paying us to prevent problems and manage the risk. Along the way, you benefit from predictable costs and a productive business environment.
People can promise to deliver more for less, but that doesn't mean you'll get it.
The fact of the matter is that they probably won't be able to, no matter how well intentioned they are. It costs money to deliver IT services, and when we contract to give you the services you need, we have to charge appropriately. Any company who doesn't do that will either start cutting services or go out of business.
It's not just about technology.
We know that's what truly important is great face-to-face communication as well as being 100% comfortable with your IT people. OffSite IT understands how crucial it is to plan for your future, talking about everything from management to your unique business needs and priorities. We work with you to build a partnership based on trust, so you have peace of mind knowing that your IT team is thinking ahead as well as reacting promptly when necessary.
Don't settle for an IT team that doesn't even understand the basics of technology service – get in touch with OffSite IT to discuss how we'll help to meet and exceed all of your IT needs. Contact us at info@offsiteIT.com or (866) 828--6674 .