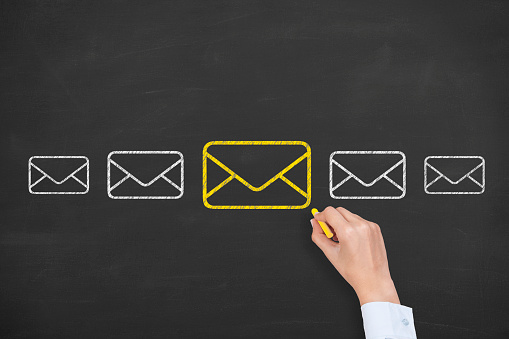 Without a doubt, email is one of the most ubiquitous parts of daily office work in businesses today. It is often the first and best choice of contact, allowing for clear expression of information, with recent advances in the medium granting more and more features to users that offer further functionality. One valuable feature that is quickly becoming an industry standard is Cloud archiving for business emails. By backing up copies of your digital correspondence through the Cloud to remote and digital servers, you can enjoy many benefits, including:
Opportunities for Improvement
An increasingly common service for businesses these days is data mining, in which a business has the entirety of its data analyzed for patterns and other noteworthy trends. The information gained from this process can be highly beneficial, allowing a company to eliminate areas of redundancy and capitalize on unrecognized strengths. By archiving your business' emails, you can offer that much more data for a mining service to comb through, which only improves the results of the process.
One of the basic benefits of any Cloud service is that it keeps a safe backup of your information in case of emergency. Whether a natural disaster compromises your on-site hardware or a human error accidentally deletes the wrong file, a regularly updated copy of your email data is always available to you through the Cloud's archive.
Industry requirements and standards tend to mandate that any business have a clear and accessible record of all communications. In the event of any legal concerns, it's good to know that a complete record of any correspondence undertaken on the company's behalf is available to you through the Cloud at a moment's notice.
Accurate and Convenient Reference
Aside from a legal context, for your own purposes a complete backup of your company's emails can be very valuable. By retaining an infallible record of how your business operates over email, you can ensure that not a single memorable action taken in the name of your company is forgotten.
When compared with Cloud-based archive benefits, processes employed by companies to access and utilize stored data is exorbitantly more expensive. For one example, Osterman Research looked at a 500-seat organization responding to a regular audit that would require access to a great deal of stored data. All variables considered, the study found that it would cost the company approximately $74,538 to process the information, and concluded that a Cloud-based archive could cut that figure in half.
Cloud-based email archiving can do so much for your business, increasing convenience and security all while lowering costs.To learn more about how your business can benefit from Cloud email archival, contact OffSite IT today at (866) 828--6674 or info@offsiteIT.com .