Gamification is an idea that many business owners don't really consider; in fact, many don't really even know what it means.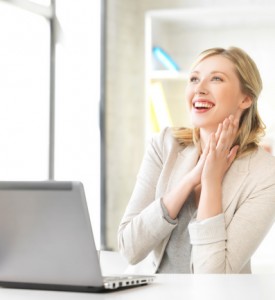 By definition, gamification is the process of making systems or services more enjoyable and appealing, designed mostly to improve employee engagement, organizational productivity, and workflow.
You might wonder if gamification is really a viable option for businesses, or if it's even necessary. Consider this:
In a recent study, Gallup found that 70% of people in the U.S workforce consider themselves to be "disengaged" in the workplace.
Disinterested and disengaged employees can drag down an entire office, slowing down tasks, producing subpar work, and negatively impacting the morale of other team members.
As a business owner, it's crucial that your team shares the same business-driven work ethic as you do, or your organization will simply never grow. Over the past several years, gamification has proven to be a successful asset for companies, ranging from Google and Microsoft to FedEx. So how can it help you?
Really think about your business and the take the time to identify what it is that you value the most. A gamification program should start small, eventually developing into a program that spans every department, creating a unifying sense of purpose for your entire workforce.
By making your employees' work lives more engaging and satisfying, you'll naturally help to improve not only their productivity, but also the quality of their output.
Remember that the objective here is not competition – employees should feel like their playing with, not against, each other. Reward systems which provide recognition instead of money are often more successful in the long run.
Want to learn more about gamification and other ways to increase productivity and morale among your workforce? Get in touch with OffSite IT at info@offsiteIT.com or (866) 828--6674 .