Those who are put-off by noisy or inefficient PC cooling fans should consider upgrading to the new Corsair ML-series fans. They use maglev technology to defy the laws of physics and give you the most efficient PC cooling yet available. The maglev technology also defies earlier Corsair schematics by using powerful magnets that suspend fan blades away from the motor's central bearing, which results in far quieter and reliable fan performance – even at higher speeds. The new Corsair ML-series model is also notable because the fan blades make almost no physical contact with any other casing parts, allowing for higher rotation speeds at lower decibels of noise output.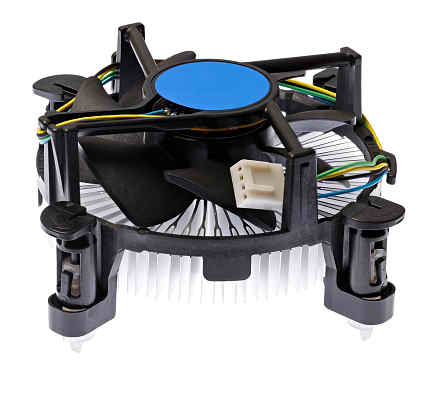 Implications of New Corsair Technology
One can guess at the implications of Corsair's decision to go with maglev (magnetic levitation) technology over the noisier, clunkier models of PC cooling fans. Once you start connecting the dots to the Internet of Things possibilities, one can see that it won't be just PC cooling fans that will use this technology. Cars, power tools, and other devices will also use the maglev innovation in order to make the devices we use more efficient, quiet, and productive.
For IT, it will have particular impact. Imagine the uses maglev-tech cooling fans can be put to for servers and large computing stations. Offices themselves will also utilize the maglev technology, so it has cross-industry, universal potential in the global business environment. In June, Corsair released new memory and case fans, along with an updated Carbide 400C case at Computex 2016 in Taipei. It's obvious that Corsair is serious about innovating technology solutions for a more streamlined, high-performance future.
Corsair already makes ventilators, all-in-one fans, and liquid CPU coolers which themselves all have Internet of Things possibilities, besides those of immediate, practical application. An office of well-cooled hardware is a more productive and better-performing one.
Where to Buy Corsair Fans
The new Corsair fans come in both 120 mm and 140 mm. A Pro version features rubberized corners that further dampen noise and vibration at the higher RPMs, and also comes in a wider variety of colors. Prices range from $24.99 to $39.99, depending on the size and illumination options you choose.
PC Cooling Questions?
If you have questions regarding better PC cooling technology, OffSite IT is the leader in providing IT consulting and hardware rollouts in Chicago, IL and Southern California. Contact one of our expert IT staff at (866) 828--6674 or send us an email at info@offsiteIT.com today, and we will help you with any of your hardware cooling and IT needs.