Last week, the newest operating system for Apple devices, iOS 9, was released to the general public for download.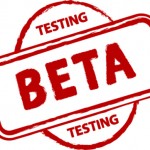 In June at the Worldwide Developer Conference, Apple had announced that for the first time they would make the beta version of their upcoming OS available not just to software developers, but to everyone with an Apple device. This is well ahead of the launch of the next iPhone coming this fall, when the OS will presumably have made it past the beta testing phase.
With any new OS on any device, there's always the chance of bugs and other small errors, so especially with an unfinished beta version, some users may be wary of downloading iOS 9 right away. Consider the following before updating your system to make sure your Apple device can still perform to your expectations:
The benefits of updating.
The newest OS is intended to improve Siri and Maps, as well as search functions within the device, a battery saving mode, and the ability to switch between apps more fluidly. Many reviewers have given the changes introduced in iOS 9 high marks.
Obsolescence and device age.
The older the version of your device is — for example, an iPhone 5s or iPad 2 — the more likely the new OS will have difficulty working perfectly once downloaded. As with the upcoming iPhone, the OS will be primarily designed to support the newest devices, with each generation out of date adding to the possibility that it may malfunction.
The reality of beta testing.
Beta tests are used to test unfinished software with as many participants as possible to discover any remaining bugs. In some ways, the point of this release is to figure out what could be wrong with the OS before launching officially with the new iPhone this fall. As with iOS 7's launch, sometimes even finished operating systems can introduce major bugs into the system, so waiting for reviews and feedback on a new OS is always wise.
To stay up to date on the new operating system and how it fares in beta testing, be sure to contact OffSite IT at (866) 828--6674 or email: info@offsiteIT.com for more information.