It's a concern many of us may have – whether or not someone has read a sent email message. It concerns both personal and business email users and works just the same as it would with a snail-mail letter – we want to know if the sender got or read our mail, ignored it, or never got it at all. Well, one way of finding out is by the use of email tracking, which utilizes a digitally time-stamped record that keeps track of the exact date and time your email arrived in your intended recipient's inbox, or was opened, as well as recording the IP address of the email receiver. There are also concerns about the inconsistency of automatic email tracking in some circles, though complaints seem few and far between.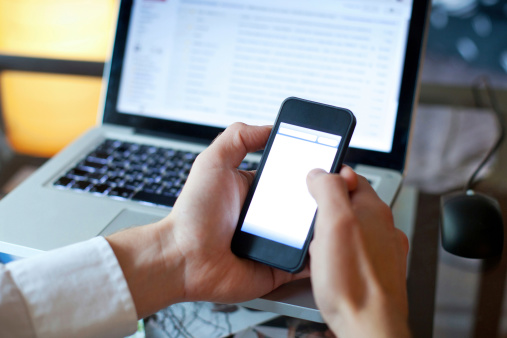 Certain email tracking apps have traditionally been able only to tell you if the recipient saw that they received the email in their inbox, but advances in email tracking technology have now allowed certain clients to know whether those emails were indeed opened up, how many times it was opened, and even if multiple people opened the message. Email tracking that uses eye-tracking software to read the eyes of recipients in relation to opened emails is probably not too far down the road, judging by the rapidity of these advances.
It's Just Like Read Receipts
Many of you have probably used read receipts in social media or instant messaging, but unlike in that format, you can't toggle off read receipts within a given email service. You probably have a bunch of email-tracked messages in your inbox right now and don't know it, though most are used by email marketing and CRM services. Ironically, it seems less disconcerting to have some corporate tracking device on sent emails than those used by close family and friends – after all, what if close relatives and friends judge you as being deliberately ignorant of their attempts to communicate with you? But, personal or business implications aside, there's no doubt that email tracking software will evolve and become a more controversial issue in the future.
Email Tracking Stats
The market for email tracking is rapidly growing. The CRM industry is worth billions of dollars – many of those dollars spent based on who's reading – and who's discarding – their mail. The MailTrack Chrome extension has close to half a million users, gaining 60,000 per month as of July 2016. The MailTrack email tracking app recently celebrated its one-billionth tracked email, after only three years in service. Bananatag is another email tracking service, claiming to have a quarter of a million users and 25 million emails tracked so far. Since 2013, the number of folks using email tracking apps has increased by nearly 300%, according to Conrado Lamas, head of communications at MailTrack.
Have Questions About Email Tracking?
If you need more information on how to install email tracking software, OffSite IT is the leader in providing IT consulting in Chicago, IL and Southern California. Contact one of our IT experts at (866) 828--6674 or send us an email at info@offsiteIT.com for more info, and we will be happy to help you reach your goal.