There are many apps you can use to find the holiday music that will complete your holiday events. Microsoft Groove is one of those apps and now learn how you can use it during the holidays.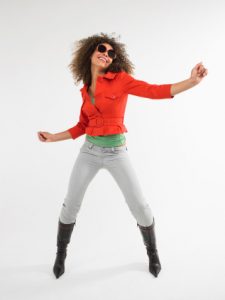 Microsoft Groove is a great way to find music that you love all year long. During the holiday season though, you can find a Christmas list that will keep you in the mood. Finding the ideal holiday playlist is very easy on Microsoft Groove and there are a few ways you can do it. The music you can find on the app ranges from classic music and holiday favorites like "Baby, It's Cold Outside" and "All I Want for Christmas is You." The lists you will find are hand selected making them the perfect personalized holiday music list.
The Groove Music Pass
In order to get the most out of Microsoft Groove and take advantage of the tips we will provide you with, you have to be a Groove Music Pass Subscriber. If you are already a subscriber, you can go ahead and start finding the personalized playlists that you want for the season. However, if you are not already a subscriber, you can get a free 30 day trial so you can use Microsoft Groove during the holiday season on your Windows 10 devices.
31 Days of Holiday Playlists
With Microsoft Groove, listening to holiday music has never been easier. If you do not have time to create your own playlists, you can listen to one of the playlists that they provide for you. Every day for 31 days, they will provide a new holiday playlist for you to listen to. All you have to do to gain access to the playlists is launch the Groove app and click on the explore tab. On this tab, you will see the "31 Days of Playlists" option at the top.
Holiday Album Compilations
If you want to look for holiday music another way, you can also look at the collection of popular holiday album compilations. To find these lists, you can look at the Explore tab in the Groove player. On this tab, you can type in the word holiday or Christmas to find all of the compilations for the holiday season. You can even narrow your search by including terms such as jazz, party, or other words.
Search by Artist
The last way you can find the perfect holiday playlist through Microsoft Groove is by searching for holiday music by artists. You can search for your favorite artists plus the word holiday to find new classics from your favorites. There is no better way to find holiday music that was released by some of your favorite artists.
No matter what kind of music you are looking for this holiday season, you can find it through Microsoft Groove. If you are not a subscriber, you can even listen to the app for free during the trial this holiday season. You can find all of the music that you and your family loves. Plus, you can create different playlists for different activities all holiday season long. For more information about Microsoft Groove, be sure to contact OffSite IT in Chicago, IL and Southern California via (866) 828--6674 or info@offsiteIT.com .