There are a number of questions that colocation service providers must answer before your business signs up for their colo services.
Colocation (colo) is a term used to describe a data center facility that lets a business rent space for servers and other computer system hardware. The data center provides colo partners with power, HVAC, bandwidth, and appropriate physical security. Colo customers provide their own servers and storage.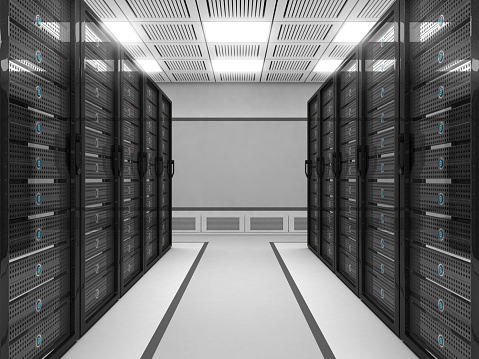 It is not unusual for colo providers to offer managed services that back their clients IT data center colocation needs, nor is it unusual for an MSP to offer colocation services.
How Does My Business Choose a Colocation Provider?
Many colocation customers view the three most important factors when selecting a colocation partner as power, HVAC, and bandwidth. Let's look at each of these top three considerations.
Power
To most potential clients, power is the number one concern. Without power, there is no colocation provider. When considering a company for colocation services, be sure to find out:
Who is their utility company and is it equipped to meet rising demand?
Is the colocation fitted out with generators in the event of a power failure?
Between emergency generators and the supply from the local utility is the power supply uninterruptible?
Does the provider have the ability for distribution of power at the circuit level to your equipment?
HVAC
Insufficient cooling and dehumidifying can cause your equipment to fail. Poor cooling drives inefficiencies that you will see in your power bills from the utility company. Proper cooling helps keep your space and servers healthy and therefore your data stays protected.
Space
Colo customers lease space by the:
If your potential colo provider offers you space that is crowded, find another. Asking you to lease less space is an indication that profits come before client needs and are a warning that customer service may be lacking. It is important to look to the future so find out if the provider can deal with your business' growth and changing needs for colo services.
Other Questions for Your Potential Colocation Provider
While the above three issues are important, other issues to address in your search for a colocation provider should include asking the following:
What is the financial status of the colocation provider as to reliability and financial security?
IT security and by extension, colo providers, are bound by several regulatory bodies and legislative actions. Does the colo you're considering conduct annual compliance surveys to make sure that your IT functions stay compliant?
Is your potential colo provider using the latest most advanced technologies available?
What are the physical and hardware security measures in place for the data center?
You need access to certain connectivity providers, does colo provider offer the networks you need?
Is customer service and or technical support available 24/7?
OffSite IT is the trusted choice when it comes to staying ahead of the latest information technology tips, tricks, and news. Contact us at (866) 828--6674 or send us an email at info@offsiteIT.com for more details.