How to back up Hyper-V to Amazon.
Public clouds have quickly become an incredibly cost effective option when it comes to backup storage. One of the more widely known public cloud services on the market is Amazon Web Services (AWS), which is commonly used as an alternative data center more than an off-site option. So given the large amounts of Hyper-V and Windows Server operating in Amazon Web Services, many have decided that it may be a good option for backing up data and workloads. This process can be a bit confusing, so we're going to explain how businesses back up their information through Amazon Web Services and how the process works with Hyper-V. Here's a look at how to back up Hyper-V to Amazon.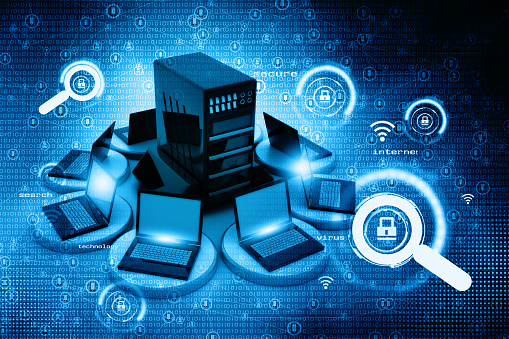 How to Back Up Hyper-V to Amazon
When backing up Hyper-V to Amazon Web Services, you'll have to log in to AWS and select the Storage Gateway option from the Services menu. This will direct you to the Getting Started section, with the Amazon Web Services Gateway screen. From here, you'll want to click the "Deploy a New Gateway" link — located in the Navigation pane — and your browser will then open the Activate Gateway wizard and Setup. The wizard will then open its first screen, which will ask you how you want to run your gateway.
A series of options will appear, and you need to select the Gateway Virtual Tape Library option and click on Continue. You'll receive a warning message that will indicate that you're configuring your gateway as a VM. It should be mentioned that Amazon Web Services operates with Hyper-V 2008 R2 (and higher) and VMware ESXi 4.1 (and higher). Other qualifications/requirements that AWS needs for maximum performance are:
4 or 8 virtual CPUs.
75 GB worth of storage.
7.5 GB of RAM.
Importing Hyper-V to Amazon
The next step in the process is importing Hyper-V to Amazon Web Services. For starters, you're going to want to open the Hyper-V Manager and select the Import Virtual Machine command, found in the Actions pane. Windows will then open the Import Virtual Machine Wizard, which is when you'll need to click Next to bypass the Wizard's welcome screen.
From here, you'll be prompted to specify the folder containing the VM you would like to import, and you'll want to select the VM that has been downloaded. For this process to work, you need to decompress the .ZIP file and copy the contents to another location, which would be AWS-Storage-Gateway-HyperV-2012AWS-Storage-Gateway.
After that, click Next, which will then prompt you to select the VM you'd like to import. You'll want to select your Amazon Web Services link and then select the type of import it falls under. Once you find the option that works best for your environment, you'll want to click Next and specify the virtual switch that the gateway VM should use. After you've accomplished this, click on Next and then click on Finish to complete the process.
Applying Security, Cached Storage, Upload Buffers, and More
Amazon Web Services offers a wide range of capabilities that you can easily customize to suit your needs. Whether you want to apply the security you need to protect your data, create an upload buffer, or create cached storage, Amazon Web Services can handle it all and cater to the needs of your business.
So in consideration of the information above, backing up Hyper-V to Amazon Web Services is possible without too much confusion on your end. But if you're still having trouble with the process, OffSite IT is the trusted choice when it comes to staying ahead of the latest information technology tips, tricks, and news. Contact us at (866) 828--6674 or send us an email at info@offsiteIT.com for more information.