Many small business owners are currently using dated technology, while others are using tech that just isn't right for their business.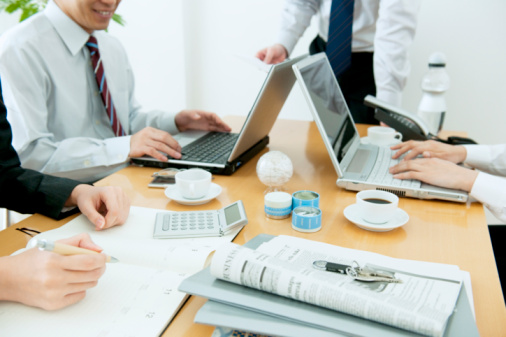 In this highly competitive world this puts your business at risk and at a disadvantage because your competitors are a step ahead of you.
Every business owner needs to regularly re-evaluate their IT processes at least on an annual basis. Choosing the right applications, software and hardware is also vital.
There are so many choices and they all come with amazing features, but choosing the wrong tech can also be problematic because some choices can cause a host of unnecessary problems for your particular business model.
The most fundamental question you need to answer when you perform an evaluation is to ask yourself and those who manage your IT is: "Does my company have the right technology?"
One of the key areas where many businesses go wrong is that they have ad systems that may not be delivering the right message to your targeted audience. It may not be the ad system that's at fault as the problem might be in how it is implemented, and how it has been structured.
Information Technology Support & Services In Chicago, IL and Southern California
But, there are also many other areas that need to be seriously evaluated such as the solutions you employ for contract management, or how you have set up your analytics to evaluate how well your message is reaching out to your audience.
It sometimes helps to spend some money to get the right IT consultants come in and evaluate how well and effective your IT processes are serving your company. They may be able to recommend better hardware, software and other applications, along with providing detailed training of all your employees.
But, the first and most important step is to evaluate how well your technology is performing and if it performs in the manner you want it to perform.
OffSite IT can analyze and run a detailed audit of all your IT processes and recommend how you can improve your workflow.
Phone us today at (866) 828--6674 or email us at info@offsiteIT.com and let us help improve how you do business.