You have the power to choose the systems you and your colleagues use, as well as how you use them. That's the thrust of 'green IT'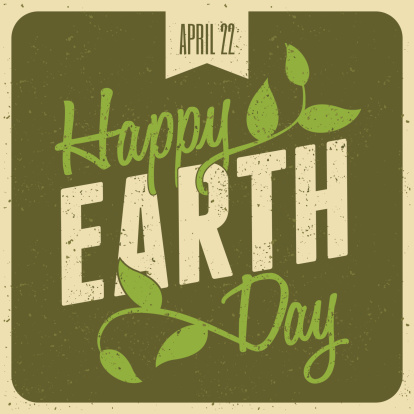 Spring has sprung and with it comes the opportunity to clean up and refresh your home or office environment. But more than that, and with Earth Day upon us (April 22), it's a good time to consider green IT.
The need to be more environmentally friendly doesn't immediately spring to mind when we think of technology. But in fact, computers and IT systems are increasingly becoming a serious source of carbon emissions as more people and businesses get online, or rely on technology to work an compete in the modern age. Thus, your virtual carbon footprint may be bigger than you think.
Naturally, desktop computers and servers run on electric power, and laptop, tablet, and mobile phone batteries need to be recharged at least once a day. That won't change any time soon, but you do have the power to choose the systems you and your colleagues use, as well as how you use them.
Green IT Starts With You
Here are four simple, cost-effective things you can do to lessen the harmful impacts your business's technology use has on Mother Earth:
Properly dispose of old computers, mobile phones, and batteries. Whether it's more energy-efficient laptops or a server farm you acquire, dispose of your unwanted hardware responsibly. But first, see if you can donate that hardware to a local school board, nonprofit organization, or to a company that refurbishes older technologies to resell or donate to libraries, low-income families or institutions. If that's not possible, don't just toss your unwanted hardware into the trash. Contact your municipality and ask where and how you can ensure these toxic materials don't end up in your local landfill.
Invest in newer computing systems and devices. Let's face it: newer computers and mobile devices aren't only sexy to use and be seen with, they're more advanced than older machines, and are more energy-efficient. Upgrade your technologies every three to five years, and shut them off when you're done working for the day. Doing so will save money on your electricity bill, too.
Before you buy new systems check to see if they're truly energy-efficient. Just because a computer, server, or mobile phone is brand new doesn't mean it's a green machine. Take the time to look for systems that sport the Environmental Protection Agency's Energy Star label. Moreover, surf to the Green Electronics Council's website and check to see how efficient the computer you want to buy is.
Recycle cardboard and other technology packaging materials. Nowadays, recycling cardboard and other materials your new devices come wrapped in should be second nature. And yet, these types of materials still manage to find their way into a landfill where it takes decades to disintegrate. If there isn't a recycling program established at your place of business, talk to your manager about getting one set up.
Need a more environmentally friendly and cost-efficient way to run your business? Seeking a trusted IT advisor and support team? We can help. OffSite IT has been serving small to midsized businesses across Chicago, IL and Southern California for many years. Call us at (866) 828--6674 or email us directly at info@offsiteIT.com .