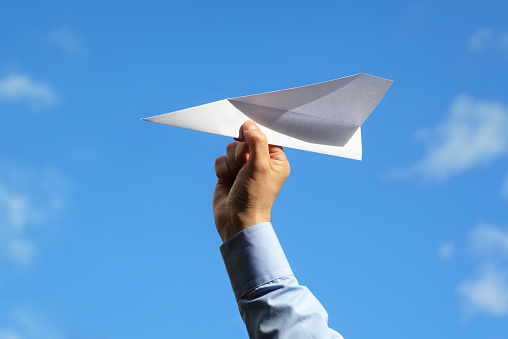 Google's recent launch of Inbox is considered to be the tech giant's first major makeover of Gmail since its introduction in 2006. When Inbox was first released in fall of 2014, it was available to a select group of Gmail users via invite-only. As of two months ago, Inbox has been made available to the general Internet public. And, although Inbox appears to be an upgrade, Google won't be phasing out Gmail anytime soon. Instead, users are being encouraged to try Inbox alongside Gmail in order to see which email application works best for them.
In essence, Inbox regards emails as to-do tasks. And, while this may seem appealing to many people, not everyone has received Google's new email invention with open arms. Nonetheless, email habits are a matter of personal preference. Therefore, Inbox may not be right for everyone. Whether you are a frequent or occasional user of Gmail or another email service, Inbox is worth trying, if only to see what all the fuss is about. If you want to learn more about Inbox before taking the plunge, I've included information regarding some of its key features below:
Bundles neatly group together similar emails into one folder so that you can stay organized. Promotions, Purchases, and Trips are some of the bundles Google has already created for you, but you can also create your own. When you manually group emails together, Inbox even adapts to your organizational habits and automatically groups them for you.
Highlights provide you with previews of email contents. This means that you can find important information, such as flight itineraries, hotel reservations, and order updates at a mere glance. Highlights also include photos so that you won't always have to open an email to view attachments.
Reminders prioritize your to-dos at the top of your inbox. Google even gives you a hand with completing these tasks by supplying you with the necessary information. For instance, if you write a reminder to call your IT service provider, Google will provide you with the phone number.
Snooze lets you deal with messages and reminders at any date or time of your choosing. The emails that you snooze disappear from your inbox temporarily and reappear at the specified time.
Without question, the added functionalities of Inbox can allow you to be more productive in email management. Deciding whether Inbox is right for you or your business requires you to fully embrace the new email service without pitting it against its predecessor, Gmail. After all, Inbox wasn't intended to be a better or worse experience, just a different one.
Interested in learning more about Google's exciting new email service? Contact us at (866) 828--6674 or send us an email: info@offsiteIT.com . OffSite IT is the top IT services company in Chicago, IL and Southern California – working alongside your company to make IT promote your goals and objectives.