Technology is evolving and so should your business. As the years go by, the virtual world is making the life of a business owner a little easier and cloud computing is a contributing factor. You are now able to access your data anytime, anywhere, from any device. Being able to focus on your business while letting someone else run your datacenter can be a huge relief.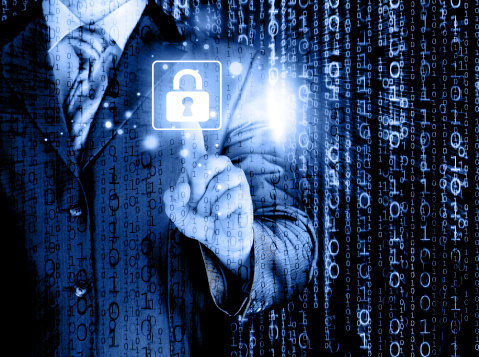 But, there is one worry many cloud users tend to have, and that's security. It's troubling not knowing if your most sensitive data is hidden and protected from outsiders. This is where end-to-end encryption plays a key role.
Sure, there might be an option to encrypt within the cloud, but this gives those at the cloud base the ability to access your most privy information. You should be encrypting your files before transferring to the cloud, and then only you will have access to the key or passphrase.
You won't have to worry about your data being compromised when you do it yourself. You also have full control over the files you encrypt and only you can access those files and read the contents.
Encryption software that allows you to encrypt your data before transferring to any cloud provider:
SpiderOak
SpiderOak is US-based and has datacenters all over the world. It allows you to access, synchronize, and share your files with any cloud-based server. They offer encrypted cloud-storage and client-side encryption, but the preferable one for your business would be client-side encryption.
SpiderOak's encryption key creation prevents their employees from having access to any of your sensitive information or encryption keys or passphrases. Their "zero-knowledge" data encryption provides high security that prevents sharing and web access.
Your passwords are never stored onto their servers and your files are always safe and secure with their backups and secure password management tools.
BoxCryptor
BoxCryptor is compatible with all major cloud-based provider. Your files will remain protected regardless of which one you use. This program securely encrypts your data and files before you transfer them onto the cloud anytime, anywhere, on any device.
You have full control over the files you encrypt while also keeping full control of the encryption key and passphrase. Anything from personal information to corporate data will remain solely in your hands.
Viivo
Viivo is easy to use whether you're using it for an individual or a company. Their public key cryptography secures all files and folders before you seamlessly sync your data onto the cloud.
It works almost identically as DropBox and supports multiple platforms and mobile operating systems. You can use it with DropBox, Box, Google Drive, Microsoft OneDrive or any other popular platforms.
This program also automatically compresses your data before storing it onto your cloud, which saves you space and money. Encryption is always automatic, creating an easy to use framework and cutting down on complications.
Viivo is one of the more popular programs, for their ease-of-use and layered encryption. This software is commonly used and trusted by industries such as:
Government,
Accountants
Healthcare, and
OffSite IT puts the security of your sensitive data at the top of our priorities. If you haven't moved your business to the cloud, now is the time, and we can help you. Book an introductory assessment now. You can contact (866) 828--6674 or email us at info@offsiteIT.com to speak with one of our IT specialists.