Are your employees grabbing company mail on their personal devices? Do they have access to business information across many devices? You are not alone. Companies are looking to safeguard sensitive information while their employees are looking at data on-the-go.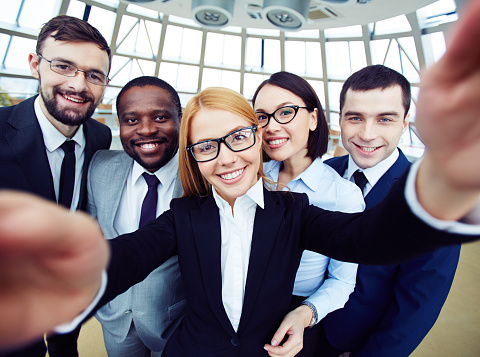 There was a study done that over half of all workers have at least three devices that they use for work related activities. In addition to work related activities, these devices are also used for personal use. This means that these devices have access to sensitive company information and also little Suzie's birthday party.
The concern becomes the inadvertent sharing of sensitive information by a slip of the fingers when trying to share video or photos from little Suzie's party. Some companies have put into place policies and procedures that direct the use of personal devices for company business.
The only issue with this is that even with policies and procedures put into place, almost 95% of employees polled stated that they did not follow these policies to the letter. So, while having employees more accessible is a good thing, there is also an increased risk of data breaches.
This can either be from an inadvertent slip of the fingers or having personal devices hacked.
In light of this, companies have looked to many choices to safeguard their information. Many solutions safeguard some of the aspects of the data (i.e. restricted to certain devices) but not all. So, businesses have put together several solutions to cover the different scenarios. There hasn't been one solution to cover everything. Until now.
Microsoft has developed an enterprise solution that will cover almost every device and app that workers use to conduct their business. Microsoft Enterprise Mobility allows the worker to have a single sign on to enter this solution. The service covers the following:
Android
iOS
Windows
Windows 10
2,500+ SaaS apps.
This means that the cloud is also covered because the solution runs in the cloud. Running in the cloud allows the service to perform maintenance, conduct updates, and easily scale the service to accommodate businesses without a disruption to the business.
This solution offers the ability to have real-time knowledge of suspicious activity or abnormal behavior on the device. Detecting this early means that sensitive information can be safeguarded. The devices trying to access the system can be checked for location and health before they are allowed to interact with the business information. These layers of protection can offer great piece of mind for the business.
Find out more about the latest solutions available to safeguard against threats of all types. OffSite IT manages all of your information technology – keeping you prepared and operating efficiently. Call (866) 828--6674 or email us at info@offsiteIT.com .