BYOD (Bring Your Own Device) is becoming increasingly common in modern workplaces. BYOD translates to bring your own device, and businesses employing this policy are reducing costs by allowing their employees to bring their own personal laptops and mobile devices for use in the workplace. While BYOD policies offer some advantages to businesses, there are also a number of drawbacks to implementing these policies – and both the benefits and drawbacks must be considered before jumping on the bandwagon.
Advantages
Enhanced flexibility and productivity amongst employees: BYOD policies allow employees to complete tasks via remote access to company networks and data. Therefore, employees have considerably more flexibility with regards to how and where they work. Greater flexibility often leads to increased productivity and greater job satisfaction.
Minimized costs associated with devices and hardware: This is perhaps the most obvious benefit. BYOD policies eliminate the need for companies to purchase large numbers of equipment and devices, such as laptops, mobile phones and tablets. This is truly a win-win since employees tend to favor their own personal devices and work more effectively due to familiarity and comfort.
Drawbacks
Potential security risks associated with remote work: While working remotely, employees might access important and sensitive company data through an unsecured network. This means that information requiring protection, such as client lists, HR files, company finances, and confidential legal documents, may be compromised.
Potential loss or theft of mobile devices: Any lost mobile device puts the company's sensitive information at risk. If the device is stolen, it increases the level of risk, as well as the likelihood of a security breach. Unfortunately, mobile devices are commonly lost or stolen.
Almost all of these drawbacks can be resolved with a comprehensive BYOD policy that includes security procedures, such as remote wipe capabilities to delete sensitive corporate data in the event of theft or making sure corporate and personal data are separated on devices to prevent risks to confidential information.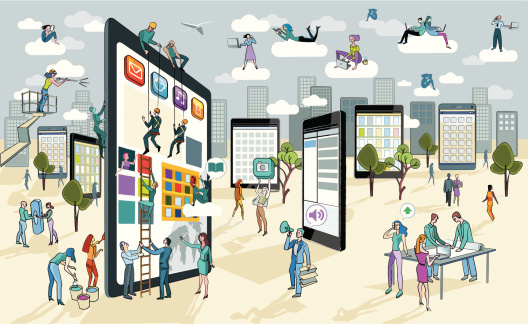 OffSite IT is here to help you create a BYOD policy that safeguards corporate data while enhancing productivity amongst your workforce. Call (866) 828--6674 or email us: info@offsiteIT.com .