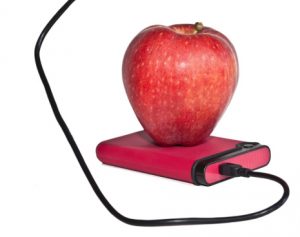 Long-gone are the days when Apple users were spared the wrath of hackers and malicious users. Now that entire industries are based around Mac tech, the thieves have come looking for the money.
Although Apple operating systems are considered much more stable than Windows, the truth is that Apple systems have not been tested by the tech underworld to the level that Windows has. Stay out ahead of the curve when it comes to protecting your Apple hardware. Here are the tips that you need to know.
Pick the Security that Law Enforcement Hates
Unlike Windows, the Apple platform leaves no backdoors, a major point of contention for law enforcement. It also makes security much easier for developers to design, resulting in some incredibly tight packages that even the police and the Feds have trouble hacking. This is the security that you want, known as full disk encryption (FDE).
What are the advantages of FDE?
Encryption that is defined as full disk starts from the startup drive. FDE makes your data completely impossible to recover without at least one level of security when your computer is off. When it is on, your drive is still encrypted and heavily fortified. You also have the ability to wipe your drive almost instantaneously if you ever feel as though you have been compromised.
Encrypting Your Hard Drive
Although encryption is a process that cannot be reversed, there are no downsides if you can get past the initial inconvenience. If your drive is not encrypted currently, you will have to wait a few hours for the process to complete. During this time, your computer will slow down tremendously, making it virtually unusable for any practical purpose while the encryption is initializing. A quick solution: Initiate the process before going to bed on a weekend, and you will wake up to a fully encrypted and protected drive without having to directly deal with any of the downsides of initialization.
The Best Choice for Mac Drive Encryption
The number one choice for Mac drive encryption is FileVault, now on its second iteration, FileVault 2. Apple has a great deal of support for this procedure and will give you step-by-step instructions for getting your hard drive encrypted. Here are the basic steps:
After installing File Vault 2, you will need to sign off on many warnings and take down the Recovery Key that the OS will make for your drive. Do not forget this key, because it is the only access that you will have to your drive if you forget the account password.
Start the conversion, and do it during a downtime, as stated. Your fan will likely start blowing like mad, and your computer will slow down tremendously. This is all par for the course.
Keep your iCloud information close to the chest after encryption. If someone gets this information, it does entail a slight security risk.
If you want to store your Recovery Key on Apple servers, you can, but this limits your security slightly as well. Because the government has access to the servers, you are compromised when it comes to the Feds and hackers who know how to get around enterprise level security systems (and plenty of them are around).
OffSite IT is the trusted choice when it comes to staying ahead of the latest information technology tips, tricks, and news. Contact us at (866) 828--6674 or send us an email at info@offsiteIT.com for more information.