It has become increasingly difficult to navigate the world of IT support.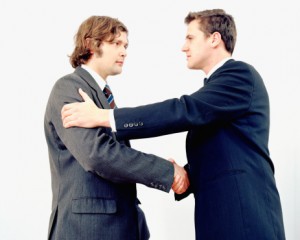 It seems like every company feeds you the same line about how much you need their service. So how do you separate the elite from the mediocre? And even more importantly, which one is the perfect fit for your specific needs?
OffSite IT who is based in Chicago, IL and Southern California, has compiled a list of six questions you should always ask an IT company that you are interviewing. If they can't provide a valuable answer to any one of them, they're not the right fit for you.
Do they have industry experience with your type of business?
This question is vital to ask because it will instantly indicate whether or not they're confident in their services. It's not a requirement that they have previous work within your industry, but they should provide their answer confidently – either way. If the answer is yes, they should also be able to provide specific examples. If they can't provide these examples, they may be lying just to get your business.
Do they have technology specializations with the systems you have invested in?
For this question the answer must be "yes." There's no point in paying someone to manage your IT services if they aren't an expert in the systems you use. You may as well pick up a couple how-to books from the local library, and do it yourself. It's your IT support team's job to be an expert in your network systems.
Do they have experience working with your business applications?
This is just as important as the previous question. Do a little bit of research, and follow up with more specific questions in regards to the applications at hand. It's very easy for an IT company to tell you they have experience with an application, when the reality is very different.
Can they back up their claims of great service with client case studies?
Check their website out. A reputable IT company will have written "social proof" of their work via case studies with previous clients. The case studies should describe the specific issues that their client was facing, followed by a detailed description of how the problems were addressed. It should also contain quotes from the client, which is a testimonial to the IT company's work.
Are they up to speed with the latest technologies?
It's important that your IT team is up to speed on the latest technological innovations. They will become the backbone of your company, supporting your efforts to surpass your competitors. Ask for specific examples of exactly how they stay up-to-date and informed in this ever changing media-scape.
Can they take care of you?
When interviewing your IT company, ask for specific examples of how they can assist in growing your company. Ask for suggestions, and pay attention to see if their answer is general run-of-the-mill, or specific to your company's objectives.
Ultimately it's fundamental that you trust your gut feeling when hiring an IT company for your business. You should feel like you're working with a human being, not a robot. They should have our best interest in mind, not their bank account.
Always ask for proof of their qualifications, and always follow your intuition.
If you're currently looking for a reputable IT company with proven results, contact us today. (866) 828--6674 or info@offsiteIT.com