Using Professional E-Signature Is An Easy Way To Keep Up Appearances
Email signatures can become a perfect marketing tool to help your company drive traffic. Often enough, most people don't realize this and spend a poor amount of time and effort on theirs. Creating your own e-signature can be easy enough, finding the perfect balance is essential and requires little effort.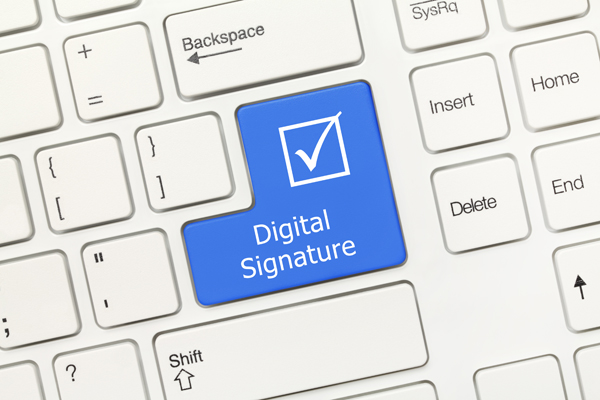 Here are some tips to help you grab attention and interest with your personal e-signature.
Keep it Short and Simple
When it comes to your e-signature, less is more. Creating one that is too long can become boring and loses the reader's attention. Always include the pertinent information you wish for the reader to find. This includes:
Company's name,
Sender's name,
Job title,
Company URL, and
Contact information.
These are the essentials the reader needs to know in order to get in contact with you, and it also gives them enough information about you so they know who they are reaching out to.
Color Palette Scheme
Going along with the "less is more" saying, your color scheme definitely fits into that category. Using multiple loud and bold colors can really throw a person off and diminishes your reputation as a professional. People are attracted to simplified and professionally thought out color schemes.
When choosing your color scheme, following the colors of your company's brand logo can be a perfect choice. If your company's logo is black, then you have a much wider spectrum to choose from.
Include Social Media Links
Social media links that are regularly used by your company can drive high traffic. These can be included into your e-signature so the reader can keep in the "know" with what's going on with your company and also allows them to get more information on what you have to offer.
When it comes to using social media links, icons are your best bet. They are more professional and keep your e-signature looking tidy and organized rather than posting the URL's or hyperlinks. And of course, avoid using your own personal social media links, keep it company-focused.
Proper Formatting
You're going to want your e-signature to maintain its look and appeal regardless of which device the reader uses. Try testing your signature out with as many email clients as you can to ensure you're keeping up the appearance for everyone.
Optimizing logos and graphics becomes essential, as sometimes, when a reader is using a mobile device, your e-signature's appearance can become too small and hard to read or very close together. Ensure your e-signature maintains the professional quality regardless of which screen size it's being viewed on.
Find a Balance
Be clean and clear when it comes to your e-signature. Finding the perfect balance between color, font and outlay will allow you to maintain a professional, informative and appealing e-signature. When you have a poorly done e-signature, this can become distracting and hurt your reputation as a professional.
Contact OffSite IT at (866) 828--6674 or email us at info@offsiteIT.com to learn more about maintaining a professional appearance when it comes to email. Let's discuss our managed IT services and the benefits you achieve through a flat-rate monthly fee to handle all of your technology needs.