One of the most important pieces of software on your computer is and will always be your Web browser. A Web browser is more than just a gateway to the Internet – it's a productivity tool. It's the first line of defense between your personal information and the dangers of cyber security issues. Think about everything you do on a computer on a daily basis. Now, think about how many of those things you WOULDN'T be able to do if you didn't have a Web browser.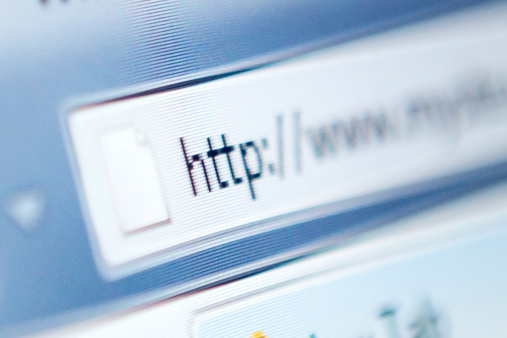 If you want to get the most out of your computing experience, there are a few essential browser tips that you NEED to know about.
Tabs Are Your Friend
All modern day browsers including Chrome, Firefox and Safari support pinned browsing. This is where instead of opening a new browser window for every site you visit, you open a new tab within a single window instead. This lets you flip back and forth between sites much faster than ever before. Many people don't realize that you can also "pin" tabs to always keep sites they visit frequently within arm's reach.
To do so, right-click on a tab and click the "Pin" option. That pin will stay right where it is unless you right-click on it again and choose the "Unpin Tab" option.
Private Browsing
For years, the best way to keep your Internet activities safe from prying eyes was to clear your cookies and your cache, either manually or automatically, after each session. Now, modern day browsers have a tool that accomplishes the same thing in a much easier way – private browsing. Whenever you open the "Private Browsing" or "Privacy" mode on a browser like Chrome, Firefox or Safari, NOTHING about your session is available after the browser window is closed. This means that any forms you fill out, any passwords you use and even your history are all deleted instantly when you're done – if they were ever saved in the first place, which they often aren't.
Slow Computer? Look at Your Add-ons
Add-ons and extensions are supported by every major Web browser and are often a great way to add functions to the software that may have been unavailable from the original developer. Do you want to be able to have a Web page automatically refresh every couple of seconds, alerting you when changes are made instantly? There's an add-on for that and you can install it in just a few seconds.
Remember, however, that every one of these add-ons taxes your computer's processor and RAM pretty heavily. If your machine starts to slow down, particularly as you browse the Web, this is one of the most likely culprits. Either go through and disable all of your add-ons to see if that fixes the problem, or remove any ones that you initially thought would be useful that it turns out you would only ever use occasionally.
Passwords
Forget writing down all of those account usernames and passwords on paper – many browsers automatically do it for you. If you want to see old accounts and passwords in Firefox, for example, click "Tools" then "Options" then "Security." Chrome and Safari have similar features.
If you're in Chicago, IL and Southern California and would like to find out about more essential browser tips that you need to be as productive and as safe as possible, or if you'd just like to sit down and speak with someone directly about all of your IT needs and more, please feel free to call (866) 828--6674 or email info@offsiteIT.com to speak to someone at OffSite IT today. We're ready and waiting to answer any questions or address any concerns that you might have.